Demolition of the former Montelungo military barracks, Bergamo
On March 2017 Vitali demolished the Montelungo military barracks located in the heart of Bergamo. The work commissioned to Vitali by Cassa Depositi e Prestiti is the first step in an extraordinary redevelopment project. The demolition includes 5 buildings, those with the lowest architectural value which are part of the building complex The construction site lasted approximately one month. The conservative restoration work then began on the remaining buildings of the former Montelungo and Colleoni barracks.
More than 25 years have passed since this barracks have ceased to operate and over the years it has slowly and inevitably deteriorated. This is unfortunately the route most barracks, often of historical importance, take in our cities. Places that have been rich in history and stories, such as Montelungo and Colleoni to which it is finally possible to give back a new perspective, life and hope to be the hub of new stories again. From the uniforms in perfect order and the discipline of the past we will move on to spaces, just as rigorous as those of the University, which will be the main feature of the new sites, once the redevelopment project of the entire complex will be completed.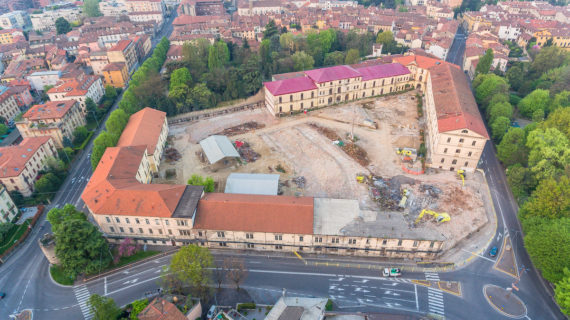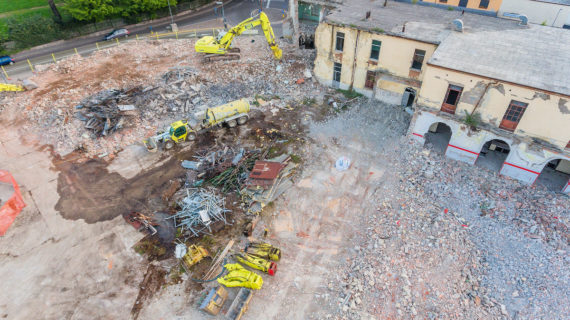 The University of Bergamo has allocated 25 million to transform the conversion project into reality, chosen in December 2015 by the jury of the special architectural competition; cassa depositi e prestiti, owner of the adjacent former Colleoni, will use the area mainly for residential and commercial purposes, with shops and apartments. The project includes, in addition to the new University Campus, over 300 students flats, teachers accommodations and social gathering spaces (in addition to a fully underground sports university centre in the middle of the current courtyard, covering about 3,500 square metres).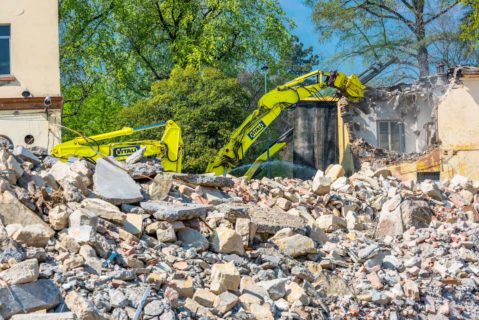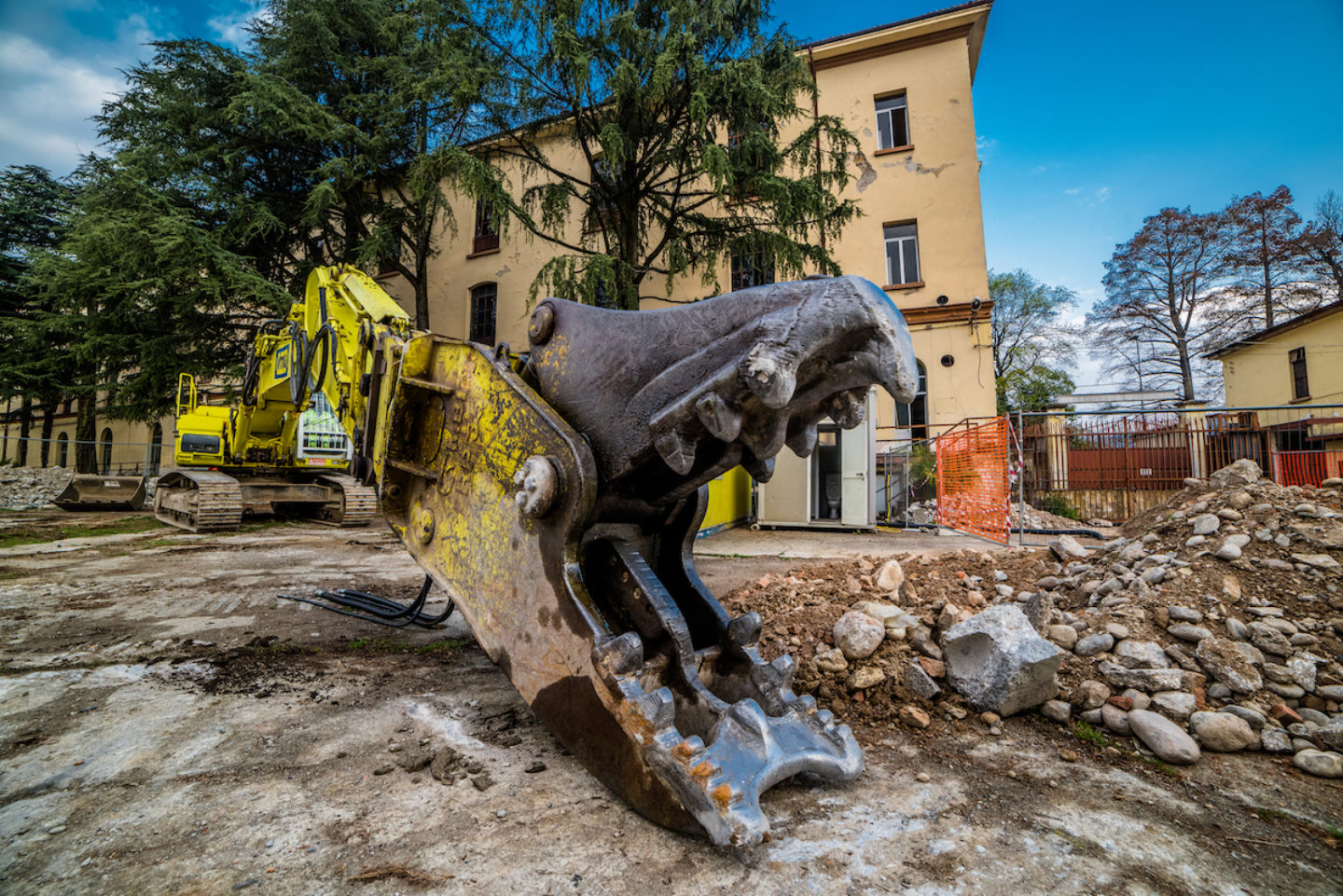 A bicycle/pedestrian underpass will be built connecting the campus to the nearby Suardi Park on one side and to Marenzi Park on the other. Finally cyclists, as well as others, will be able to enjoy pleasant rides or walks without any particular road interference. The objective is that of creating direct connections with the surrounding areas, essentially creating a connected network of open squares, paths and walkways accessible to the public to make the most out of the relation between private green areas, spaces for cultural services and public parks.