Environmental reclamation and recovery of abandoned industrial areas: urban regeneration
Vitali Group has always supported the importance of the recovery of abandoned industrial areas and environmental reclamation, always looking forward to safeguarding our planet and socio- economic development.

 Environmental reclamation and the recovery of abandoned industrial areas represent a fundamental tool for the territorial urban regeneration. In fact, many of these areas have been integrated into the urban fabric over the years, becoming at the same time problems to be solved.
The solution consists in implementing environmental reclamation works which guarantee an excellent result with minimal environmental and social impact. There are many possible type of operations, depending on the nature of the settlement, its location and the nature of the materials to be reclaimed.
A variety of problems, each with different operating methods and consequently with specific know-how to be used for each particular situation.
We operate in many different ways:
industrial reclamations and abandoned industrial sites;

recovery of abandoned areas and redevelopment of industrial buildings;

environmental and contaminated sites reclamation;

asbestos reclamation and tanks;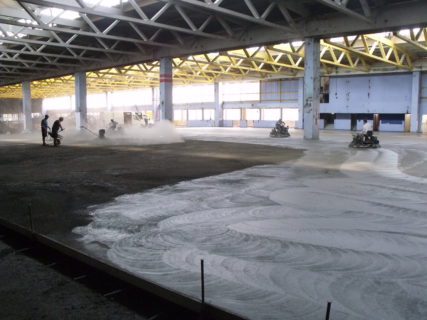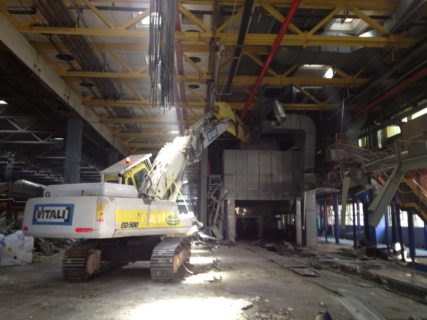 The possible environmental reclamations of an abandoned industrial area can be finalised to environmental restoration, meaning the recomposition of the landscape and recovery of original environmental elements; or reconstruction, in other words post demolition works aimed at a more responsible ex novo reconstruction. Environmental reclamation and the recovery of abandoned industrial areas can offer great opportunities for urban regeneration and conservative recovery. Reclamation means not only restoring the environment around us, but also eliminating elements which are harmful to people. Equally important is the use of cutting-edge disposal technologies and techniques capable of optimising every single operation.